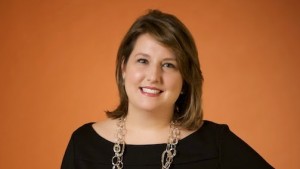 ALLISON O. SKINNER
Founding partner, Allison Skinner, has pioneered the use of ADR for pre-trial disputes, coining the terms "e-mediation," "mediated discovery plan" and "e-neutrals."  She is a co-founder of the American College of e-Neutrals, which provides the only directory of discovery neutrals in the world and offers a one-of-a-kind neutral training for mediators, arbitrators, judges, special masters and discovery referees.
Allison was elected to serve as an Alabama Bar Commissioner for the 10th Judicial Circuit (Jefferson County), Place 7, through 2017.  Allison is Immediate Past Chair of the Alabama State Bar Dispute Resolution Section and Chair of the Women's Section. Allison is currently serving as a member of the U.S. District Court of Alabama Northern District ADR Rules Committee.  She previously served as the inaugural Chair of the Dispute Resolution Section of the Birmingham Bar Association.   She has served on the Birmingham Bar Association and Birmingham Bar Foundation Executive Committees.   Allison is registered on the Alabama Center for Dispute Resolution Mediation Roster.  
Allison currently serves as an Adjunct Professor at the University of Alabama School of Law teaching E-discovery & Digital Evidence and Social Media & the Law (2015).   She authored the Teacher's Manual to the E-Discovery and Digital Evidence casebook (WEST, 2010), which is the only casebook currently in use at U.S. law schools.  She authored Putting the 'e' in Neutral course book (ACESIN 2011), the only training course for ESI Neutrals.  Her most recent scholarly work is Alternative Dispute Resolution Expands Into Pre-Trial Practice:  The Role of the e-Neutral, 13  CARDOZO J. CONFLICT RES., 113 (2012).   She is a contributing editor to Law Technology News and the Alabama Lawyer; a member of the Academy of Court-Appointed Masters (1 of 3 in Alabama) and a panelist on the U.S. District Court of Pennsylvania, Western District, E-Discovery Special Master Panel.    Allison routinely lectures and trains locally, statewide and nationwide on the topics of ADR and E-Discovery.  
Prior to becoming a full-time neutral, Allison handled complex litigation for domestic and international clients and served as the Administrative Partner of the Birmingham office of a regional law firm.  She received her J.D. from the University of Alabama School of Law and her B.A. from the University of Alabama.